Nevada Teaching Certification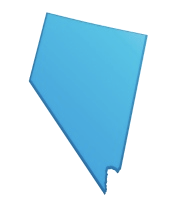 Nevada Ed. Statistics
| | |
| --- | --- |
| Avg. Elem. Teacher Salary* | $56,980 |
| Avg. Sec. Teacher Salary* | $58,090 |
| Avg. Admin. Salary* | $92,430 |
| Teacher Retention (?) | 94% |
| Vacation Wks/Yr | 15 |
Learn how to become a teacher in Nevada (or administrator). Choose the description of certification you are most interested in or situation that best describes you:
Getting Involved…
Investing in our future is vitally important and strangely difficult. In order to fight oppression from the greedy and power-hungry elite, to better our ways of life with advancing technology, and to increase our country's overall views toward the concept of acceptance, we need education to be a priority. Learn how you can be a spoke in this terribly important wheel. See how Nevada measures up to the rest of the country by viewing the percentage of state revenue going toward education in each state. (see State Education Spending vs. Overall State Revenue).

Learn About Your Governor's Track Record


Give Your Knowledge Power By Voting

Hold your public servants accountable. It is our duty as residents of Alabama.
Help Make Education A Priority
Initial Nevada Teaching Certification
In a recent report on teacher quality published by the National Council on Teacher Quality, Nevada's public school system shined, ranking seventh in the nation. This policy group from Washington, D.C. noted that Nevada' s teacher quality improved in almost all areas from just a year previous. This report showed that Nevada's public schools system did an outstanding job of keeping good teachers in the classroom and preventing teachers with inadequate licenses from teaching. It is now more important than ever for prospective teachers in Nevada to get the right education and experience prior to applying for licensure. Find schools offering teaching certification programs in Nevada.
Education Requirements
<!- mfunc feat_school ->
Featured Programs:
Sponsored School(s)
<!- /mfunc feat_school ->
The Nevada Department of Education (775) 687-9200 expects that candidates for teaching licensure first graduate from a bachelor's degree teacher preparation program offered through an accredited college or university.
If you plan to teach at the elementary level, your program must include six semester hours in courses on teaching reading and nine semester hours in courses on elementary methods
If you plan to teach at the secondary level, your program must include 22 semester hours in professional secondary education
Nevada is reciprocal with most states, with the exception of the following: Alaska, Delaware, Illinois, Iowa, Minnesota, Missouri, Ohio, South Dakota, Wisconsin, or any U.S. Territory except Guam. This means that if you hold a teaching certificate or license in one of these states or territories, the Department must evaluate your qualifications prior to a reciprocity decision being made.
If you attended college in a foreign country, you must have a course-by-course evaluation of your transcript performed. Located at the bottom of this page, explore the agencies who are approved by the Nevada Department of Education for such purposes. Your evaluation must be included with your application for an initial teaching license.
Licensure Options
Based upon your qualifications, you may apply for one of the following levels of teaching licenses:
Provisional License: this license is applicable when you are missing six or more credits of the educational requirements for your initial license. It is valid for three years.
Initial /Standard License: the license you traditionally apply for when you meet all education, experience, and examination requirements. It is valid for five years.
Professional License: this level may be attained once you have at least a master's degree and three years of teaching experience. It is valid for six years if you hold a master's degree, eight years if you hold an education specialist degree, and ten years if you have a doctoral degree.
For a listing of requirements for teaching licenses at all grade levels and in endorsement subject areas, click here.
Examinations
Go to the Praxis website for a summary of Nevada's examination requirements for teacher licensure.
Basic skills testing:
All candidates for initial Nevada teacher licensure must pass the Praxis I Basic Skills Exam (with minimum scores of 174 in reading, 172 in writing and 172 in mathematics) and the Principles of Learning and Teaching Exam (with no minimum score).
Content area assessment testing:
You must pass the Praxis II exam corresponding to the area in which you wish to become licensed to teach:
Early Childhood (Birth-K)
Early Childhood (Birth-Grade 2)
Elementary (K-8)
Middle School English/Language Arts
Middle School Mathematics
Middle School Science
Middle School Social Studies
Secondary Education:

Biological Science
Chemistry
English
General Science
History
Mathematics
Physical Science
Psychology
Social Studies

All Grades:

Art
Health
Music
Physical Education
Physical Education and Health
Speech Drama

World Languages
Special Education:

Generalist
Speech & Language Handicapped

Career & Technical Education (Grades 7-12):

Business Education
Family and Consumer Science
Technology Education
Experience Requirements
The Nevada Department of Education requires that you complete a college practicum and student teaching field experience to be eligible for licensure. The practicum will be included as part of your college Ed courses and will involve observation of a classroom teacher in action, while also being given the opportunity to lead lessons.
Those seeking an elementary or secondary teaching license in Nevada must have at least eight semester hours of supervised student teaching, under the rules of the Nevada Department of Education. During this time, you will independently lead a classroom corresponding to the grade level and subject area you wish to teach. In your student teaching assignment, a classroom teacher and a representative from your teacher preparation program will monitor and evaluate your performance. The results of the evaluation of your performance will determine your eligibility for licensure.
Document and Application Requirements
If you have met all of the above requirements, you are ready to apply for Nevada teaching licensure. Use the OPAL application system. Be sure to include:
Official transcripts from all colleges/universities attended
Two completed fingerprint cards (see below)
Fingerprint Authorization Form (Included in the Initial Application)
Child Support Disclosure Form (Included in the Initial Application) – must be submitted with all initial applications
Original score reports for examinations taken
Mail the above documents and application fee to one of the following offices of the Nevada Department of Education: Northern Office, 700 East Fifth St., Suite 105, Carson City, NV 89701-5096; or Southern Office, 9890 South Maryland Parkway, Suite 231, Room 23405, Las Vegas, NV 89183.
Criminal History Background Check
As an applicant for initial teacher licensure in Nevada, you must undergo a criminal background check, including fingerprinting. Fingerprint cards will be provided to you by your college or by the Department of Education. Go to the nearest law enforcement agency that offers fingerprinting services and complete both cards. Mail them along with the completed Fingerprint Authorization Form to the correct address above. Your fingerprints will be by the Federal Bureau of Investigation (FBI). Their findings will be submitted to the Nevada Department of Education prior to any teaching license being issued.
Contact Information
Find for more information on approved teacher education programs in Nevada, here. A database of accredited institutions across the country may be found here.
The Licensure Office of the Nevada Department of Education may be reached via email at license@doe.nv.gov. You may also call them at 702-486-6458.
*2019 U.S. Bureau of Labor Statistics data – Conditions in your area may vary.
**Teacher Retention Sources – U.S. Department of Education, National Center for Education, Statistics Schools and Staffing Survey, 1999–2000 ("Public School Teacher Questionnaire," "Private School Teacher Questionnaire," and "Public Charter School Teacher Questionnaire"),
and 2000–01 Teacher Follow-up Survey ("Questionnaire for Current Teachers" and "Questionnaire for Former Teachers," Table 1.01). Washington, DC.
State estimations based on analysis by Richard Ingersoll, Professor of Education and Sociology, University of Pennsylvania, from the National Center for Education Statistics Student and Staffing Survey, and therefore include a slight margin of error.