Missouri Teaching Certification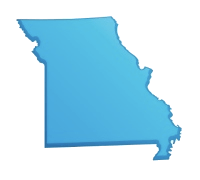 Missouri Ed. Statistics
| | |
| --- | --- |
| Avg. Elem. Teacher Salary* | $50,920 |
| Avg. Sec. Teacher Salary* | $50,980 |
| Avg. Admin. Salary* | $88,040 |
| Teacher Retention (?) | 94% |
| Vacation Wks/Yr | 15 |
Learn how to become a teacher in Missouri (or administrator). Choose the description of certification you are most interested in or situation that best describes you:
Getting Involved…
Investing in our future is vitally important and strangely difficult. In order to fight oppression from the greedy and power-hungry elite, to better our ways of life with advancing technology, and to increase our country's overall views toward the concept of acceptance, we need education to be a priority. Learn how you can be a spoke in this terribly important wheel. See how Missouri measures up to the rest of the country by viewing the percentage of state revenue going toward education in each state. (see State Education Spending vs. Overall State Revenue).

Learn About Your Governor's Track Record

Give Your Knowledge Power By Voting
Hold your public servants accountable. It is our duty as residents of Alabama.
Help Make Education A Priority
Initial Missouri Teaching Certification
As electronic communication has become a part of the instructional process for many teachers, the Missouri School Boards Association has been working to implement a policy regarding the use of electronic media, including social media and networking sites. It is expected that by March 1, 2012 a student-staff relations policy regarding the use of electronic communication will be in place for all Missouri school districts. The Missouri School Boards Association expects the policy will respect teacher's sound judgment and allow for the use of electronic communication within reasonable parameters and during reasonable hours. With permission from a supervisor and parental notification, teachers will be able to use social media and networking sites to communicate with students, as well as engage in two-way communication by text messaging or phone calls as it relates to instruction, extracurricular activities, and counseling. Find schools offering teaching certification programs in Missouri.
Education Requirements
<!- mfunc feat_school ->
Featured Programs:
Sponsored School(s)
<!- /mfunc feat_school ->
The Missouri Department of Elementary & Secondary Education Educator Certification (573-751-0051) expects that as an applicant for teacher certification you have a minimum of a bachelor's degree and a recommendation from the state-approved educator preparation program that you completed.
If you attended an educator preparation program at an institution outside of Missouri, your credits will be accepted if that institution is accredited by one of the following regional accreditation bodies:
North Central Association of Colleges and Schools
Middle States Association of Colleges and Schools
New England Association of Schools and Colleges
Northwest Association of Schools and Colleges
Western Association of Schools and Colleges
Southern Association of Colleges and Schools
National Federation of Nonpublic School State Accrediting Association
National Lutheran School Accreditation
Committee on Accredited Schools at University of Missouri-Columbia
Missouri Center for Voluntary Accreditation of Early Childhood Education at Stephens College
Did you complete your educator preparation program in another country? If so, a credentialing agency approved by the Missouri Department of Elementary & Secondary Education must evaluate your academic credits before you submit your application for educator certification in the state. Agencies approved by the department are listed here.
Certification Options
There are different levels of teaching certificates based upon your qualifications:
Initial – this is the type of certificate you normally receive if you apply via the traditional route (based on Missouri education, experience, and examination scores). It is valid for four years.
Career Continuous – this type of certificate is permanent (valid for 99 years). It is issued once you meet initial requirements and maintain a professional development plan. Alternatively, if you have ten or more years of certified teaching experience in Missouri, receive the next highest college degree (master's for bachelor's holders or doctorate for master's holders), or become nationally certified to teach through the National Board of Professional Teaching Standards.
For information on certification requirements for each grade level/subject area, see the Compendium of Missouri Certification Requirements.
Examinations
For an overview of Missouri examination requirements for educators, visit this website.
Basic skills testing:
Before you are accepted into a Missouri educator preparation program, you must pass the College Basic Academic Subjects Examination (CBASE). This examination assesses your knowledge and aptitude in five areas: writing, mathematics, language arts, social studies and science. You must achieve a score of at least 235 on each section of the CBASE to pass.
Content area assessment testing:
Missouri requires all educators to pass the content area/subject area examination pertaining to the area in which they wish to become certified to teach:
Early Childhood (Birth to Age 3)
Early Childhood Special Education (Birth to Age 3)
Elementary (Grades 1 through 6)
Middle School (Grades 5 through 9):

Mathematics
Science
Social Studies
Language Arts
Agriculture
Business Education
Family and Consumer Sciences
Industrial Technology
Speech/Theatre

French (Grades K-9 or K-12)
German (Grades K-9 or K-12)
Spanish (Grades K-9 or K-12)
Hebrew (Grades K-9 or K-12)
Italian (Grades K-9 or K-12)
Latin (Grades K-9 or K-12)
Russian (Grades K-9 or K-12)
Art (Grades K-9, K-12 or 9-12)
Health (Grades K-9, K-12 or 9-12)
Music – Instrumental & Vocal (Grades K-12)
Physical Education (Grades K-9, K-12 or 9-12)
Family & Consumer Sciences (Birth through Grade 12)
Secondary Education (Grades 9-12)):

Agriculture
Business Education
English
Marketing Education
Mathematics
Science: Biology
Unified Science: Biology
Science: Chemistry
Unified Science: Chemistry
Science: Earth Science
Unified Science: Earth Science
Science: General Science
Science: Physics
Unified Science: Physics
Social Science
Speech/Theatre
Journalism

Blind/Partially Sighted (Birth through Grade 12)
Deaf/Hearing Impaired (Birth through Grade 12)
Mild/Moderate Disabilities Cross Categorical Disabilities (Grades K -12)
Severely Developmentally Disabled (Birth through Grade 12)
Speech/Language Pathologist (Birth through Grade 12)
Experience Requirements
The experience you receive during your Missouri educator preparation program is two-fold. First, you will be exposed to a practicum, in which you will observe teachers in action and possibly be asked to teach the class yourself. You may work with small groups of students during this time as well. Valuable teaching skills, methods and techniques will be imparted to you during your practicum.
The second component to your experience is the student teaching field experience, in which you are placed into a classroom corresponding to the grade level/subject area you plan to teach. In addition to observation, you will be given control of the classroom teacher's responsibilities for extended periods, leading lessons, often without direct supervision. This gives you a chance to master the challenges associated with teaching. Your classroom mentor, usually the teacher of record, will evaluate and guide you during this time, eventually helping assess your progress and reporting to your educator preparation program.
Document and Application Requirements
Are you ready to apply for Missouri teaching certification? Examine this checklist to make sure you have everything you need before applying online:
Official college transcripts from all institutions attended
Recommendation from your educator preparation program, sent directly to the Missouri Department of Elementary & Secondary Education
Completion the necessary Praxis tests (scores will automatically be forwarded to the Department of Education)
Mail the above items to Educator Certification, PO Box 480, Jefferson City, Missouri 65102. All correspondence should have your name, social security number, home mailing address, and home phone number listed at the top. It may take the department as long as six weeks to process your application during the peak months from April to October. You can check the status of your application through the certification web application logon page.
Criminal History Background Check
Before Missouri will issue teacher certification, you must complete a criminal history background check. Schedule an appointment with L-1 Enrollment Services by calling (866) 522‐7067 or visiting them online. They will arrange for your fingerprints to be captured electronically to begin the clearance process. You are responsible for the $52.20 fee they charge for this service. Your teaching certificate will not be issued until a cleared background check is received by the Missouri Department of Elementary & Secondary Education.
Contact Information
For further information on colleges in Missouri with approved educator preparation programs, contact them directly.
For more information on educator certification in Missouri, contact the Missouri Department of Elementary & Secondary Education Educator Certification at 573-751-0051.
*2019 U.S. Bureau of Labor Statistics data – Conditions in your area may vary.
**Teacher Retention Sources – U.S. Department of Education, National Center for Education, Statistics Schools and Staffing Survey, 1999–2000 ("Public School Teacher Questionnaire," "Private School Teacher Questionnaire," and "Public Charter School Teacher Questionnaire"),
and 2000–01 Teacher Follow-up Survey ("Questionnaire for Current Teachers" and "Questionnaire for Former Teachers," Table 1.01). Washington, DC.
State estimations based on analysis by Richard Ingersoll, Professor of Education and Sociology, University of Pennsylvania, from the National Center for Education Statistics Student and Staffing Survey, and therefore include a slight margin of error.