Wyoming Teaching Certification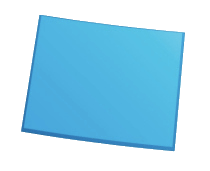 Wyoming Ed. Statistics
| | |
| --- | --- |
| Avg. Elem. Teacher Salary* | $58,940 |
| Avg. Sec. Teacher Salary* | $61,400 |
| Avg. Admin. Salary* | $98,580 |
| Teacher Retention (?) | 95% |
| Vacation Wks/Yr | 15 |
Learn how to become a teacher in Wyoming (or administrator). Choose the description of certification you are most interested in or situation that best describes you:
Getting Involved…
Investing in our future is vitally important and strangely difficult. In order to fight oppression from the greedy and power-hungry elite, to better our ways of life with advancing technology, and to increase our country's overall views toward the concept of acceptance, we need education to be a priority. Learn how you can be a spoke in this terribly important wheel. See how Wyoming measures up to the rest of the country by viewing the percentage of state revenue going toward education in each state. (see State Education Spending vs. Overall State Revenue).

Learn About Your Governor's Track Record


Give Your Knowledge Power By Voting

Hold your public servants accountable. It is our duty as residents of Alabama.
Help Make Education A Priority
Initial Wyoming Teaching Certification
Wyoming cares about education.
Lawmakers and educators in Wyoming are hard at work trying to identify the set of standards that will ensure that students in elementary school, middle school, and high school are best prepared to become successful college students one day.
With debate ranging from instruction material to test scores, everything is on the table to promote higher education for Wyoming's students. And Wyoming's students are well-poised to meet any of the these standards, thanks to Wyoming's dedication to quality education.
Wyoming's schools are better funded than other schools in the nation, allowing teachers to use newer materials and educational tools in the classroom. To meet rising standards and challenges in the world of education, more Wyoming teachers are needed to ensure their students receive quality education.
Education Requirements
<!- mfunc feat_school ->
Featured Programs:
Sponsored School(s)
<!- /mfunc feat_school ->
The Wyoming Professional Teaching Standards Board (PTSB) requires all teachers to complete a regionally or nationally recognized teacher preparation program to teach in a Wyoming school district. To see a list of all approved teacher preparation programs in Wyoming, click here.
The traditional certification path in Wyoming requires applicants to hold at least a bachelor's degree in education, and also requires student teaching experience. For individuals with degrees outside of education, there are alternative routes to certification.
Additionally, applicants must submit an institutional recommendation for licensure usually signed by the head of the college of education at the applicants' college or university. This not only verifies that an applicant meets all certification requirements, including student teaching, but recommends the applicant for certification.
Certification Options
Initial certification allows potential teachers to teach in Wyoming school districts. Initial certification lasts five years, and is valid for individuals who have never taught in a Wyoming school district.
Wyoming offers several different levels of certification for qualified individuals:
Birth to Age 5
Birth to Age 8 or Grade 3
Elementary Level K-6
Middle Level 5-8
Secondary Level 6-12
K-12
Special Education K-6/ 5-8/ 6-12/ K-12
For Wyoming teachers who wish to renew their teaching licenses, see more information about the renewal process here.
Examinations
Currently, there are only two content areas where potential teachers are required to pass an exam to obtain initial teacher certification in Wyoming.
Individuals interested in becoming elementary school teachers must obtain a score of 160 or better on the PRAXIS II exam "Elementary Education: Curriculum, Instruction, and Assessment."
Certification requirements also dictate that Social Studies Composite teachers score at least a 158 on the PRAXIS II exam "Social Studies: Content Knowledge."
For more information on registration, advice, and other information on the tests, visit the PRAXIS II website.
Before submitting their applications, individuals must also demonstrate their knowledge of the U.S. and Wyoming Constitutions, either through coursework or through examination. For more information on this requirement, click here.
Experience Requirements
Certification requirements dictate that individuals must participate in student teaching to ensure they gain the skills necessary to lead their own classes effectively. Student teaching is completed during an individual's teacher preparation program, and varies in length depending on the subject.
Student teachers assist classrooms through lesson planning and helping to manage the classroom. This provides them real-world experience that helps them adjust to their future lives as teachers.
Document and Application Requirements
After completing all requirements for initial licensure, the next step is to fill out the licensure application form and provide the PTSB with the correct accompanying documents.
An initial in-state teacher's license holds an application fee of $150, while an out-of-state license has an application fee of $200.
Individuals who meet previous requirements can find the application form here.
In addition to the application packet, individuals must provide the following documents in the order listed:
The Application Checklist
Application Fees, with fee attached
Application Form
Individual Requirements for the specific license an individual applies for
The Application Checklist contains the required documents needed to earn a teaching license. The checklist includes:
The Checklist
Application Form
Individual Requirements Form
Fee Payment Form with payments attached
Fingerprint Cards
Official Transcripts
U.S. and Wyoming Constitution (verified by transcript or exam)
Institutional Recommendation
Verification of Work History (Out-of-state applicants only)
PRAXIS II scores (If applicable)
Applicants should send their completed forms with the required documents to:
Professional Teaching Standards Board
1920 Thomes Avenue, Suite 400,
Cheyenne, WY 8200
Criminal History Background Check
Applicants must submit to a background check and fingerprinting to earn licensure in Wyoming. Wyoming Fingerprint Packages may be requested by contacting the Wyoming Professional Teaching Standards Board at (307) 777-7291.
For more information on fingerprinting, visit the Wyoming PTSB fingerprinting FAQ.
Contact Information
If you have further questions about teacher education programs in Wyoming, view the list of approved teacher education programs.
Students interested in learning more about the certification process in Wyoming may visit the PTSB website or call them at (307) 777-7291.
*2019 U.S. Bureau of Labor Statistics data – Conditions in your area may vary.
**Teacher Retention Sources – U.S. Department of Education, National Center for Education, Statistics Schools and Staffing Survey, 1999–2000 ("Public School Teacher Questionnaire," "Private School Teacher Questionnaire," and "Public Charter School Teacher Questionnaire"),
and 2000–01 Teacher Follow-up Survey ("Questionnaire for Current Teachers" and "Questionnaire for Former Teachers," Table 1.01). Washington, DC.
State estimations based on analysis by Richard Ingersoll, Professor of Education and Sociology, University of Pennsylvania, from the National Center for Education Statistics Student and Staffing Survey, and therefore include a slight margin of error.