Tennessee Teaching Certification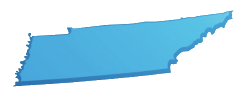 Tennessee Ed. Statistics
| | |
| --- | --- |
| Avg. Elem. Teacher Salary* | $53,540 |
| Avg. Sec. Teacher Salary* | $55,060 |
| Avg. Admin. Salary* | $86,200 |
| Teacher Retention (?) | 95% |
| Vacation Wks/Yr | 15 |
Learn how to become a teacher in Tennessee (or administrator). Choose the description of certification you are most interested in or situation that best describes you:
Getting Involved…
Investing in our future is vitally important and strangely difficult. In order to fight oppression from the greedy and power-hungry elite, to better our ways of life with advancing technology, and to increase our country's overall views toward the concept of acceptance, we need education to be a priority. Learn how you can be a spoke in this terribly important wheel. See how Tennessee measures up to the rest of the country by viewing the percentage of state revenue going toward education in each state. (see State Education Spending vs. Overall State Revenue).

Learn About Your Governor's Track Record

Give Your Knowledge Power By Voting
Hold your public servants accountable. It is our duty as residents of Alabama.
Help Make Education A Priority
Initial Tennessee Teaching Certification
Tennessee's public schools recently received a waiver from the federally mandated policy of No Child Left Behind. Thanks to this waiver, schools in the state no longer need to report "Adequate Yearly Progress" to the federal government. Instead, the assessment of student performance has been put in the hands of each school district, relying on the teachers who work closely with students everyday. This has effectively freed Tennessee schools from having to adhere to rigid federal guidelines, allowing school districts in the state to set their own achievement measures to track student progress and growth. Find schools offering teaching certification programs in Tennessee.
Education Requirements
<!- mfunc feat_school ->
Featured Programs:
Sponsored School(s)
<!- /mfunc feat_school ->
The Office of Teacher Licensing of the Tennessee Department of Education (615-532-4885 or Education.Licensing@tn.gov) requires teacher licensure applicants to complete a minimum of bachelor's degree program in educator preparation at a regionally accredited college or university.
Because the Department recognizes that not all aspiring teachers in Tennessee attended college within the state, it has also ruled that graduates of certain out-of-state programs may become licensed teachers. If you've earned your degree out of state, you must have a recommendation signifying program completion from your college or university, as well as complete Tennessee's examination requirements. Additionally, you must submit an Out-of-State License application packet.
Perhaps you attended a teacher education program in another country. You may still be eligible for Tennessee teacher licensure. You must have your college degree evaluated by one of the foreign transcript evaluation agencies listed here, and send that evaluation in with your Out-of-Country application for licensure. If approved, you will be issued an Out-of-State license.
Licensure Options
Levels of teacher licensure in Tennessee are based upon your qualifications, as follows:
Apprentice Teacher License – this license is typically the first one you receive after graduating from an approved teacher education program. It is valid for five years and may be renewed.
Interim Type B Teacher License – this license is only issued at the request of a school district superintendent and allows a person who has not yet completed Praxis examinations to work as a teacher while completing full licensure requirements. It is valid for one year and may be renewed one time.
Out-of -State License – this license is issued to those who graduated from an out-of-state or out-of-country teacher education program, upon meeting Tennessee's requirements.
Professional Teacher License – this license is issued if you hold an Apprentice Teacher License or Out-of-State License and have at least three years of teaching experience in Tennessee. You must also have received positive evaluations from your school district to receive this license. It is valid for ten years and is renewable.
A listing of all current licensure endorsement codes in Tennessee may be found here. Educator Licensure standards for each area are listed here.
Examinations
Frequently asked questions about teacher licensure examinations in Tennessee are listed at the Praxis website.
Basic skills testing:
Prior to admission to a teacher education program in Tennessee, you must pass the Praxis I Basic Skills Exam in Reading (score of 174), Writing (173), and Mathematics (173). Contact your college or university for more information.
Content area assessment testing:
All Tennessee teachers must pass the Praxis Principles of Learning and Teaching exam for the grade level they plan to teach, as well as the Praxis II content area exam for their proposed area of licensure. Areas include:
Early Childhood Education (Grades PK-3)
Early Development and Learning/Special Education (Grades PK-K)
Elementary Education (Grades K-6)
Middle Grades Education (Grades 4-8)
Secondary Education (Grades 7-12):

Biology
Chemistry
Earth Science
Economics
English
French
Geography
German
Government
History
Latin
Mathematics
Physics
Psychology
Sociology
Spanish
Speech Communication

All Grades (PK-12 or K-12):

Art
French
German
Gifted Education
Health and Wellness
Latin
Music (Instrumental/General)
Music (Vocal/General)
Physical Education
Spanish
Theatre

English as a Second Language (PK-12)
Special Education:

Comprehensive (K-12)
Hearing (PK-3)
Modified (K-12)
Early Childhood Education (PK-3)
Speech Language Pathologist (PK-12)
Vision (PK-12)

Career & Technical Education (Grades 7-12):

Agriculture Education
Business Education
Family & Consumer Science (Grades 5-12)
Marketing Education
Technology Engineering Education (Grades 5-12)
Experience Requirements
You will participate in a practicum during the early part of your teacher education program. During this time, you will observe classroom teachers at work, gleaning valuable knowledge and techniques from them. You may even be asked to lead the class from time to time.
In addition to your practicum, as a part of your Initial Licensure Application, your college/university teacher education program must verify your practical experience gained while enrolled. An enhanced student teaching semester or verified teaching experience must be documented. Student teaching usually occurs in the latter part of your college program, and involves placing you full-time into a classroom specific to the grade level and subject matter you plan to teach. You will lead the class in instruction, manage the class on a day-to-day basis, and perform all expected duties of a classroom teacher. Your performance will be evaluated as well.
Document and Application Requirements
Have you completed your teacher education program, received at least a bachelor's degree, completed your student teaching experience, and passed all necessary exams? If so, you are ready to apply for teacher licensure in Tennessee.
This will be done by the teacher preparation institution in which you attended. Along with your application, they will mail the following documentation to the Tennessee Department of Education:
Official college transcripts
Have your college/university complete the part of the application form verifying completion of your program, student teaching and recommendation for licensure
Copies of Praxis score reports
Application fee
Mail all of the above to Tennessee Department of Education, Office of Teacher Licensing, 710 James Robertson Parkway, 4th Floor, Andrew Johnson Tower, Nashville, TN 37243.
Criminal History Background Check
While you do not have to undergo a criminal history background check to obtain your teaching license in Tennessee, you must be checked before a Tennessee school will hire you to work with children. Cogent Systems will fingerprint you and process the information for the Tennessee Bureau of Investigation (TBI). You are responsible for all fees associated with this process. Visit this link to schedule a fingerprinting appointment with IdentoGO. It may take up to four weeks to process your background check.
Contact Information
Acquire more information about the certification process by contacting Tennessee colleges and universities offering approved teacher education programs.
If you require more information on the teacher licensing process in Tennessee, contact the Office of Teacher Licensing of the Tennessee Department of Education at 615-532-4885 or Education.Licensing@tn.gov.
*2019 U.S. Bureau of Labor Statistics data – Conditions in your area may vary.
**Teacher Retention Sources – U.S. Department of Education, National Center for Education, Statistics Schools and Staffing Survey, 1999–2000 ("Public School Teacher Questionnaire," "Private School Teacher Questionnaire," and "Public Charter School Teacher Questionnaire"),
and 2000–01 Teacher Follow-up Survey ("Questionnaire for Current Teachers" and "Questionnaire for Former Teachers," Table 1.01). Washington, DC.
State estimations based on analysis by Richard Ingersoll, Professor of Education and Sociology, University of Pennsylvania, from the National Center for Education Statistics Student and Staffing Survey, and therefore include a slight margin of error.