Wisconsin Substitute Teaching License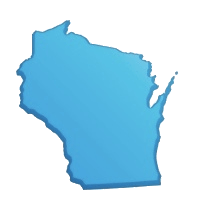 In Wisconsin there are two different kinds of substitute teacher certifications available to qualified individuals. The Wisconsin Department of Public Instruction (DPI) offers both a five-year substitute license and a three-year short-term substitute permit.
Want to learn how to earn a professional teaching certification? Contact schools offering teaching certification programs in Wisconsin.
<!- mfunc feat_school ->
Featured Programs:
Sponsored School(s)
<!- /mfunc feat_school ->
Three-year licenses must be requested by an employing school district on the applicants behalf. On-service training will be provided to the three-year permit holder by the school district.
Education Requirements
The three-year and five-year substitute teaching permits have different educational requirements, reflecting differences in responsibilities and abilities.
A three-year permit requires that an individual holds a bachelor's degree from an accredited university, but has not completed a teacher education program. This permit allows candidates to serve in short-term substitute teaching assignments for any grade level in any subject area. Substitute teachers who hold three-year permits are limited to only serving 20 days total in a specific assignments.
For substitute teachers interested in longer-term teaching, five-year licenses allow greater flexibility at the cost of higher requirements.
A five-year substitute teaching license requires candidates complete a teacher education program and hold a bachelor's degree. Five-year license holders are able to teach short-term (less than 20 days) in any subject at any grade level. However, these license holders are also able to take long-term assignments (more than 20 days) if the subject and grade level correspond with a teacher's preparation program.
For example, a substitute teacher who specialized in high school English would be eligible to teach 20 days of middle school, but more than 20 days of high school English.

Examinations
Five-year license holders must complete PRAXIS I and II exams during their teacher education programs. More information on specific PRAXIS requirements may be found on the Education Testing Service website.
Three-year license seekers are not required to pass any examinations before receiving their permits.
Experience
During their teacher education programs, five-year substitute license teachers participate in student teaching, earning experience and learning valuable skills in the classroom. Usually, student teachers are paired with mentors who help them learn teaching and classroom management abilities.
Three-year license holders are not required to participate in student teaching, but their school districts provide on-the-job training to help them adjust to the classroom. Depending on the school, substitute teachers with three-year licenses are paired with teachers who help them through their first days of subbing.
Document and Application Requirements
Depending on the background of a candidate, five-year substitute teaching license seekers must complete one of three application forms.
If you've completed a Wisconsin teacher education program AND have previously held a Wisconsin five-year teaching license (substitute or regular), you can apply online
If you've completed a Wisconsin teacher education program AND have never held a Wisconsin teaching license, complete form PI-1602-IS
If you've completed an out-of-state teacher education program AND have never had a Wisconsin teaching license, complete form PI-1602-OS
Candidates must fully complete the application packet that applies to their status, providing educational information, work history, contact information, and background information.
Three-year substitute permit seekers must follow the following guide when applying for substitute teaching licenses.
The three-year permit application requires candidates provide contact and background information, in addition to the signature of the administrator of the school district where a candidate is applying to substitute teach.
Criminal History Background Check
Both three-year and five-year license seekers must complete a Conduct and Competency Review Form during their applications that shows they are fit to work with students. The form asks 12 yes or no questions and ensures the state of Wisconsin employs safe individuals.
After completing the form, candidates must sign it in the presence of a notary, and then send the entire application packet with a $100 application fee to the DPI's Milwaukee office at:
DPI Teacher Licensing
Drawer 794
Milwaukee, WI 53293-0794
Contact Information
More information about steps to substitute teaching may be found at the DPI website. They may also be contacted at (800) 266-1027.