Virginia Substitute Teaching License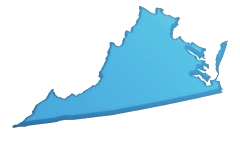 Substitute teachers in Virginia are not required to earn licensure or certification, but there are a set of minimum requirements for teachers.
Want to learn how to earn a professional teaching certification? Contact schools offering teaching certification programs in Virginia.
According to the Virginia Department of Education, substitute teachers must be 18 years of age or older, and have earned a high school diploma or GED. Additionally, substitute teachers must attend school-provided orientation to policies and procedures. Here substitute teachers will gain information on classroom policy, subject matter, and coursework.
Specific school districts may have a higher sets of standards, depending on the school. For example, while the state dictates that substitutes need only high school diplomas to teach, some schools require college credit or even bachelor's degrees.
Substitute teachers are permitted to work 90 consecutive school days for each vacant teacher.
For more information on substitute teaching in Virginia, contact the Virginia Department of Education at licensure@doe.virginia.gov.