Alternative Teaching Certification in Massachusetts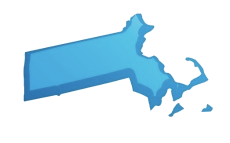 The Massachusetts Department of Elementary & Secondary Education offers alternative pathways to licensure for non-traditional applicants. These are especially designed for licensure applicants who already have an undergraduate degree and work experience, but who did not attend a teacher preparation program. The two approved alternative licensure pathways in Massachusetts are the Massachusetts Institute for New Teachers (MINT) and the Preliminary License.
Interested in learning about the traditional approach? Contact schools
offering teaching certification programs in Massachusetts.
The MINT program offers 200 hours of summertime professional development seminars along with field experiences in the school district in which you will work. During your first year of employment, you will complete 18 hours of support seminars and be assigned a mentor. The school district will evaluate you for initial licensure via a performance assessment at the end of the first year.
The Preliminary License program allows you to be hired as a teacher and preliminarily licensed based upon holding a degree and passing subject area tests while you complete additional licensure requirements. You will have five years to complete these requirements, at which time you may apply for an Initial License.
Alternative Certification Requirements
Education Requirements
<!- mfunc feat_school ->
Featured Programs:
Sponsored School(s)
<!- /mfunc feat_school ->
For both alternative pathways to licensure, you must have a bachelor's degree from an accredited college/university and
not
have completed an educator preparation program. For the MINT program, you must also meet one of the following academic requirements:
Rank in the top 10 percent of your graduating class
Have an overall GPA of at least 3.0
Rank in the top 10th percentile of test takers on a national examination (such as the LSAT, MCAT or GRE)
Have a documented outstanding record of community service (with two letters of recommendation)
If you are a mid-career professional (that is, you graduated five or more years ago with a bachelor's degree), you need not meet the additional academic requirements above. Your work experience qualifies you for enrollment in MINT.

Examinations
You must pass the MTEL examination for your subject area of licensure for both alternative pathways. You may also be asked to pass communication and literacy skills tests as well as pedagogy assessments.
Experience
For MINT and the Preliminary License track, five years of work experience qualifies you for entrance into the program unless you are a more recent graduate in the MINT program, in which case you must meet the academic requirements above.
Criminal History Background Check
While the Massachusetts Department of Elementary & Secondary Education does not require applicants to undergo a criminal history background check as a part of the alternative licensure process, they are authorized to investigate any "yes" answers to criminal history questions you give on your licensure application. When you are hired by a Massachusetts school, however, it is mandated that you pass a criminal history background check before being allowed to work with children. More information on this process will be provided to you when you are hired.
Contact Information
For more information on both types of alternative teacher licensure, contact the Office of Educator Licensure at 781-338-6600.