Iowa Substitute Teaching License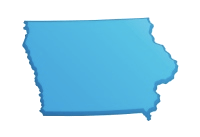 The Iowa Board of Educational Examiners requires all substitute teachers to have or, have had, an Iowa teaching license (or out-of-state teaching license) as well as a Substitute Teaching License. Additionally, Substitute Authorization is offered to those who will substitute for a maximum of five days in one teaching assignment in grades 7-12 only.
Education Requirements
To obtain a Substitute Teacher License, you must meet all Iowa requirements for an initial teaching license and attach official college transcripts showing your receipt of a bachelor's degree and completion of an approved teacher preparation program.
Want to learn how to earn a professional teaching certification? Contact schools offering teaching certification programs in Iowa.
<!- mfunc feat_school ->
Featured Programs:
Sponsored School(s)
<!- /mfunc feat_school ->
To obtain Substitute Authorization, you must have a bachelor's degree and special, approved training of at least 15 contact hours. Contact a local education agency to sign up for their training.
Experience
For a Substitute Teacher license, you must have classroom experience, as you must have or have had a teaching license in Iowa or in another state. A copy of your valid or expired teaching license must be attached to the application for substitute licensure.
Criminal History Background Check
As part of the application for substitute teacher licensure and for substitute teacher authorization, you must submit to a criminal history background check. This involves fingerprinting. Checks will be performed through both the Iowa Division of Criminal Investigation as well as the Federal Bureau of Investigation. You will be responsible for any and all fees related to these background checks. Your local law enforcement office
Additional Information
The Substitute Teacher License only allows you to serve as a substitute teacher in an Iowa public school. If you accept a full-time or part-time teaching position at an Iowa school, you must apply for full teacher licensure and submit a regular application. The Substitute Teaching License will allow you to substitute teach at any grade level in any area for a maximum of 90 days in one teaching assignment.
Document and Application Requirements
If you have or have had an Iowa teaching license, use the Application for a Substitute License. If you have or have had an out-of –state teaching license, use the Application for Substitute Licensure-Non-Iowa Institution. For Substitute Authorization only, use the Application for Substitute Authorization.
Mail applications, fees and supporting documentation to Board of Educational Examiners, Licensure, Grimes State Office Building, 400 E. 14th St., Des Moines, IA 50319-0147.
Contact Information
For more information on substitute teaching authorization and licensure, contact the Iowa Board of Educational Examiners at 515-281-3245.