Alternative Teaching Certification in Florida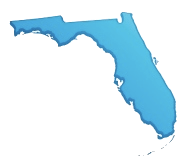 Do you qualify for a Temporary Educator's Certificate and want to work as a teacher but still need additional training in professional competencies in order to receive your Professional Educator's Certificate? If so, you may want to look into Florida's Alternative Certification Program. These are offered by every public school district in Florida and combine distance learning with peer support.
Interested in learning about the traditional approach? Contact schools offering teaching certification programs in Florida.
Alternative Certification Requirements
Education Requirements
<!- mfunc feat_school ->
Featured Programs:
Sponsored School(s)
<!- /mfunc feat_school ->
Florida's Alternative Certification Program requires no college courses to be taken, as it is competency-based. You must have a bachelor's degree to attain a Temporary Educator's Certificate and enter into the program. From there, you will be tested in the Florida Educator Accomplished Practices. Your training will focus on areas in which you need improvement. The practices include:
Assessment
Communication
Continuous Improvement
Critical Thinking
Diversity
Ethics
Human Development & Learning
Knowledge of Subject Matter
Learning Environments
Planning
Role of the Teacher
Technology
You will also receive what is known as "survival training" prior to assuming responsibilities as a teacher of record (in charge of a classroom). You will be given an individualized training program based upon your performance assessment in the above-mentioned practices.

Examinations
Prior to enrollment in Florida's Alternative Certification Program, you must pass the Florida Teacher Certification Examinations (FTCE) General Knowledge (GK) test of your basic skills. During the program, you will be tested on pedagogy and professional skills through the FTCE Professional Education Test, as well as on specific subject areas in which you wish to receive professional certification through the FTCE Subject Area test.
Experience
Florida's Alternative Certification Program is experience and competency based. During the program, you will work with a peer mentor, online tutor, building level administrator and outside educator, all of whom will help facilitate your learning of the professional development areas necessary for a teacher. Every school is different in its specific offerings for the program, including program duration. At the end of your experience, once you have been assessed as ready, you will receive a Professional Educator's Certificate.
Criminal History Background Check
After you have been hired by a Florida school, but before beginning work, you will be required to submit to a criminal history background check performed by the Florida Department of Law Enforcement (FDLE) and the Federal Bureau of Investigation (FBI). This involves submitting fingerprints through the public school district's personnel office. If your fingerprint results return clear, you will be issued a teaching certificate within 30 days of the Bureau of Educator Certification receiving the request from your district.
If you work for a nonpublic school in Florida, your employer will give you a fingerprint card and instructions on where to have the background check completed. You will return the completed card and processing fee to your employer, who will forward it to the Bureau of Educator Certification. Once the FBI and FDLE have cleared you for employment, within 30 days the Bureau will notify your employer and issue your teaching certificate.
If your fingerprinting results return a criminal record, your application will be forwarded to the Bureau of Professional Practices Services for review. They will contact you regarding the necessary information to resolve the situation and determine your eligibility to have a teaching certificate issued.
Contact Information
For information about Florida Alternative Certification Program, contact a Florida district alternative certification coordinator from the Florida public school district in which you wish to work.