Arizona Substitute Teaching License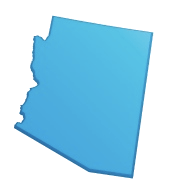 The Arizona Department of Education issues Substitute Teaching Certificates to qualified applicants. Holders of a Substitute Teaching Certificate may only work for 120 days in the same school each school year and may not accept a contract teaching position in Arizona.
Education Requirements
You must have a bachelor's degree in any subject to receive a Substitute Teaching Certificate.
Want to learn how to earn a professional teaching certification? Contact schools offering teaching certification programs in Arizona.
<!- mfunc feat_school ->
Experience
School districts vary in their experience requirements for substitute teachers. Contact your local district for their requirements. Substitute teaching experience does not count towards a student teaching practicum or towards the experience requirements necessary to obtain a Provisional or Standard Teaching Certificate.
Criminal History Background Check
Arizona requires all applicants for teaching certification to submit to a criminal background check, which includes fingerprinting. Call the Arizona Department of Public Safety at (602) 223-2279 and request an Identity Verified Prints (IVP) Fingerprint Card. You will be given instructions on where to go to complete this process. You must submit a photocopy of your valid IVP card with your Application for Certification.
Additional Information
Substitute Teaching Certificates are valid for six years and are renewable. File the Application to Renew a Substitute or JROTC Certificate to do so.
Once you have a Substitute Teaching Certificate, apply at your local school district to become a substitute. Some districts may allow you to choose the school and/or grade level in which you substitute teach. A listing of all Arizona public school districts can be found here.
Deadlines
Application deadlines for substitute teachers vary from one school district to the next. Contact your local school district for their deadlines.
Contact Information
Contact your local school district for information about becoming a substitute teacher. If you have any questions about obtaining the Arizona Substitute Teaching Certificate, contact the Arizona Department of Education-Certification Unit at (602) 542-4367.