Alternative Teaching Certification in Alabama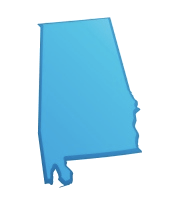 There are two main avenues toward alternative teaching certification in Alabama. Both avenues require a recommendation from a superintendent or administrator who wishes to employ the applicant.
Interested in learning about the traditional approach? Contact schools offering teaching certification programs in Alabama.
The first option is called the Alternative Baccalaureate Level Certificate (ABC). This option is the most popular and for those who have not begun earning their teaching certification through an approved teaching certification program in Alabama. Find the ABC form on the Alabama Department of Education website to find out what teaching fields are available through ABC. Click here to learn more about the ABC route to certification.
<!- mfunc feat_school ->
The second option is called the Special Alternative Certificate (SAC). This method is for those who have already begun a teacher education program and would like to enter the classroom prior to completing the program. This route is best discussed with your school's certification officer to learn about the exact process and your options for being hired by a local school district.
The following are guidelines and requirements to earning your Alternative Baccalaureate Level Certification (ABC):
Alternative Baccalaureate Level Certification (ABC)
Main Requirements
Applicants must possess a Bachelor's degree from an approved institution earned by September 1st if the ABC is to be valid from the previous July 1st.
In addition to an earned Bachelor's degree, the applicant must complete one of the following requirements:
Verification of a passing score on the prescribed Praxis II subject assessment of the Alabama Prospective Teacher Testing Program (APTTP) attained prior to September 1st.
Verification of an academic major in the teaching field through transcripts.
For single teaching fields, transcript verification of at least 32 semester hours appropriate to the teaching field including 19 hours of upper division coursework.
For comprehensive teaching fields of English Language Arts, General Social Studies, and General Science, transcript verification is needed of the component area major and one course in each of the specified areas:
Examinations
If you have not already completed the appropriate examinations, you will need to provide proof of registration for the basic skills assessment and prescribed Praxis II examination of the APTTP for test administration dates prior to May 1st of the valid period of the first ABC.
Mentorship
You will need to be assigned a mentor prior to qualification for certification. Your employer will most likely be the one who provides your mentor.
Criminal History Background Check
All applicants for Alternative Baccalaureate Level Certification in Alabama will have to complete a Criminal History Background Check through the Alabama Bureau of Investigation (ABI) and the Federal Bureau of Investigation (FBI).
The certification/licensure applicant will be fingerprinted and will need to authorize their criminal history information to be submitted for review by the Alabama Department of Education. Fees are associated with the fingerprinting service.
Locations for third party fingerprinting services will be at your local police department or through additional locations that will be disclosed through your education program's certification officer.
Contact Information
Find more information regarding alternative certification routes, requirements and procedures by contacting the Alabama Department of Education by phone: (334) 353-8567 or through their website.