Your career path as an educator is unique to you. While many people will fill jobs with the same titles, there's no one else that will have quite the same match in ambitions, certification needs, or individual experiences and training that you do. It's part of the secret of your success as a teacher and happiness as an individual.
That's why degrees without a tailored curriculum may not offer the best fit when pursuing certification as a teacher in Minnesota.
That's why personalized degree programs of the kind that Saint Mary's University of Minnesota offers are so important—and so highly respected—in Minnesota education circles.
A Global Educational Powerhouse Emerges from Humble Teaching Roots
Saint Mary's has been a Christian college since it opened in 1912. It's had a special connection with teacher education since 1933, however, when it was taken over by the De La Salle Christian Brothers, an order founded expressly to further the cause of Christian education.
In 1990, UNESCO awarded the Noma Literacy Prize to Lasallian Institutions for being the group that had accomplished the most in the fight against illiteracy.
Jean-Baptiste de La Salle, the founder, was canonized as a saint in 1900 for his work establishing and running free schools for the poor.
That history bends the education at Saint Mary's toward respect and a willingness to meet learners where they are. Like many Christian universities, Saint Mary's brings a real edge to mentorship and individualized instruction in education degrees. Each student is seen as unique. Your personal goals matter to the staff and instructors here, and they work to accommodate you throughout the program.
The Lasallian Education Enriches the Whole Person to the Benefit of Society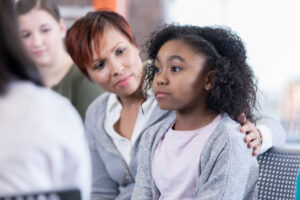 There is a reason that Lasallian institutions are revered in higher education circles, and it's not just a rich and interesting history in the field. Instead, it comes down to the five guiding principles that they adopt in their approach to learning:
Faith in the presence of God
Respect for all persons
Inclusive community
Quality education
Concern for the poor and social justice
Jean-Baptiste de La Salle himself didn't articulate the Lasallian principles—instead, they were distilled a hundred years later after an intensive look at what made his style and approach unique and effective.
While there are many other colleges that have adopted these characteristics in recent years, none of them have the benefit of the lived experience and tradition of expressing those values that Lasallian schools do.
The very fact that these principles were those that could be identified from Lasallian traditions down through the years, and that they reflect the same conclusions that so many modern educators have arrived at independently, tells you that La Salle was on to something. With a degree from Saint Mary's, you can be, too.
So, Saint Mary's has a strong pedigree and tradition to call on, but that hasn't held the school back from adopting new ideas and new technologies to serve its mission. Intellectual openness and academic freedom are integrated with faith to embrace progress while respecting tradition.
Virtus et Scientia is Saint Mary's motto, Virtue and Knowledge.
So far, it's proven to be a winning combination for both Minnesota education and for Saint Mary's graduates: nearly a third of current principals and administrators in the state at Saint Mary's alumni.
You'll have every opportunity to tap into that large, prestigious community as a Saint Mary's graduate student. And you'll come away with a deep, well-rounded academic experience that is as much about your growth as an individual as your preparation as an educator. In Saint Mary's view, the two are indelibly connected.
Saint Mary's University of Minnesota Online Programs Match Individualized Education with Personal Freedom and Support
As an educator and future leader in education, you'll find two of Saint Mary's online master's degree programs particularly helpful. The School of Education offers an inclusive, compassionate environment for absorbing skills in some of the most challenging areas of modern education.
The first is a program that goes together with online learning in general: the Master of Education in Learning Design and Technology.
This innovative program with an innovative delivery style boosts your digital education capabilities. You'll learn to combine creativity and exploration with high-tech support and instructional tools through classes such as:
Designs for Learning
Personalizing Learning with Digital Technology
Interdependence and the Collective Advantage
Rethinking Education
It's big-picture theory combined with hands-on detail that allows you to develop your own vision for digital instruction and base it on the latest concepts in learning theory and information technology.
For broader qualifications in school leadership roles, the Master of Arts in Educational Leadership builds your management and analysis talents up to take on the top jobs in school and district leadership roles.
Although the program does not offer the required Minnesota state EPP (Educator Preparation Program) coursework for school or district leadership certification, it can qualify you for immediate work in post-secondary education leadership. It also sets you up with both the leadership skills and the foundational coursework to go on to a certificate or doctoral-level program to check the boxes for school and district-level administration positions… including programs also available at Saint Mary's.
Saint Mary's also offers graduate certificate programs in a range of different educational leadership areas, including some leading to certification.
Those foundations come to you from professors who have extensive real-world educational leadership experience. That comes not just through K-12 principal and superintendent roles, but also in diverse areas such as post-secondary and corporate educational leadership.
Some of the things you will learn as part of the program include:
Learning how to develop interpersonal relationship and offer mentorship and training to your team
Understanding modern pedagogical theory and learning how to develop educational strategies for a variety of learners
Analyzing data and applying lessons in change management and innovation to creating long-term strategic vision for your organization
Hitting all the most essential elements that educational leaders draw on to bring success to their organizations is a big part of this program. But it's possible that the more important aspect of earning this degree at Saint Mary's are the core principles of Lasallian education that are embedded in everything you learn. Taking those values as your own, you'll offer the same caring, high-quality education to your own students as Saint Mary's offers to you.